Dark-Sky Champions
The International Dark-Sky Association (IDA) is the authoritative voice on light pollution. Their promotion of quality outdoor lighting and safety recommendations are quickly becoming industry standards. PLG prides itself in being ahead of the curve and championing IDA standards.
IDA Standards For Outdoor Lighting
The IDA has developed a set of recommendations for choosing lighting systems. These recommendations aid in the energy, safety, and security fields and promotes dark night skies. PLG works tirelessly to accomplish meet these recommendations in the following ways.
Dark-Sky Compliant LED Fixtures
Fully Shielded Fixtures
In order to prevent light pollution PLG focuses on adapting non shielded fixtures and converting them into IDA approved fixtures minimizing glare and uplight. Below are several IDA discouraged fixture examples and our acceptable fixture replacements.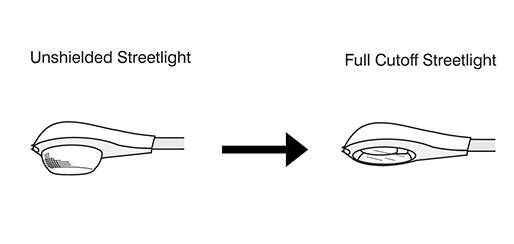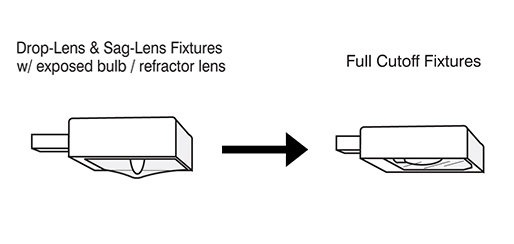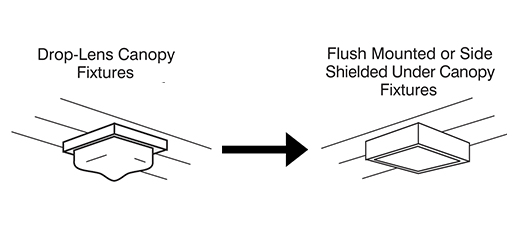 CCT: Color Correlated Temperature
Warmer Colors, Better Health
PLG provides a range of warmer color temperature options for our LED retrofit products, directly combating the harmful effects of blue light. LEDs are dimmable, and have little to no warm up time, which means they are running at full brightness as soon as the begin running. These features generate large savings on energy as well as simultaneously reducing light pollution.
Blue Light creates more light pollution than any other type of light, it has also been shown to cause harm to human and wildlife health. By producing LED options with lower then 3000K color temperature, PLG is on the forefront of preventing blue light emissions. Since 2010 an IDA published paper provided scientific evidence on the hazards of blue-rich white light sources. "The case against blue light is well founded with regard to discomfort glare, circadian rhythm disruption, light scattering skyglow, and biological system disruption in wildlife"(http://darksky.org/lighting/lighting-basics/)
In addition to IDAs paper the American Medical Association (AMA) released a paper further outlining blue-lights harmful effects in the summer of 2016. (https://www.ama-assn.org/ama-adopts-guidance-reduce-harm-high-intensity-street-lights)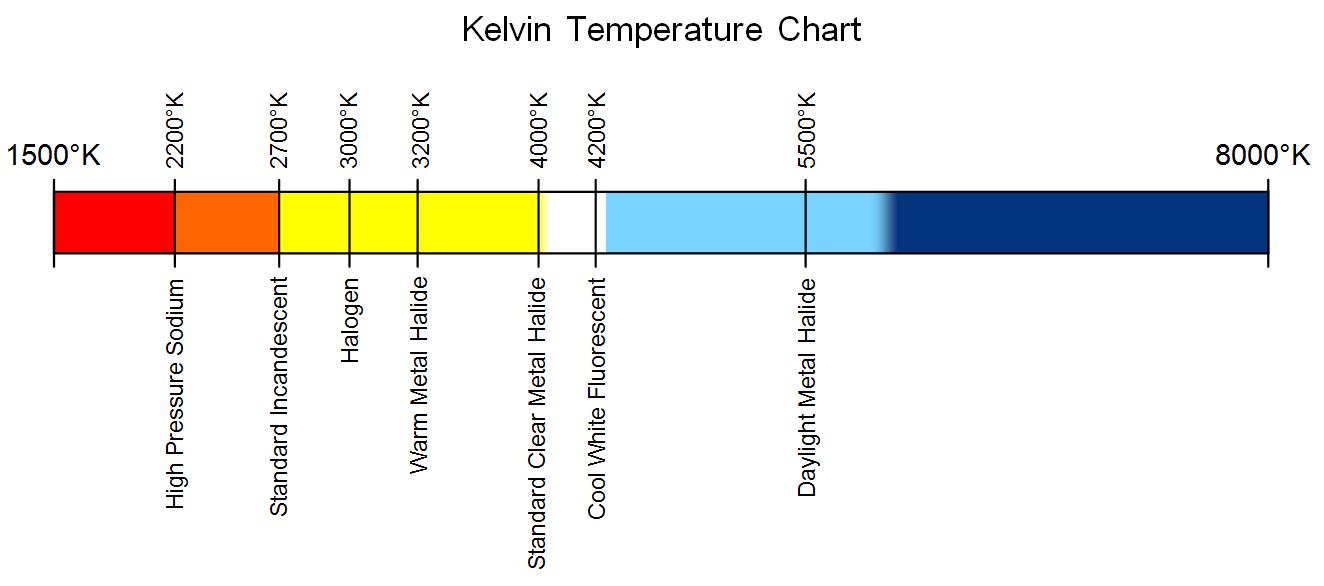 Photometric Analysis
Diligence and Precision
Unfortunately over lighting is a common practice when it comes to outdoor lighting and PLG practices a system of photometric analysis to avoid it. Outlined by the Model Lighting Ordinance (http://www.ies.org/PDF/MLO/MLO_FINAL_June2011.pdf) created jointly by the Illuminating Engineering Society (IES), a benchmark of lighting practices,and the IDA, PLG's photometric analysis system ensures that light is only placed in the exact space and in the amount required for each individual location. By taking the initiative and sending engineers into the field for site surveys and light readings, PLG can confidently claim that our proposed fixtures will meet IDA standards.
Blue Light creates more light pollution than any other type of light, it has also been shown to cause harm to human and wildlife health. By producing LED options with lower then 3000K color temperature, PLG is on the forefront of preventing blue light emissions. Since 2010 an IDA published paper provided scientific evidence on the hazards of blue-rich white light sources. "The case against blue light is well founded with regard to discomfort glare, circadian rhythm disruption, light scattering skyglow, and biological system disruption in wildlife"(http://darksky.org/lighting/lighting-basics/)
In addition to IDAs paper the American Medical Association (AMA) released a paper further outlining blue-lights harmful effects in the summer of 2016. (https://www.ama-assn.org/ama-adopts-guidance-reduce-harm-high-intensity-street-lights)